Hotel & Resort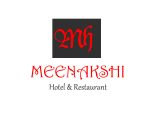 Address:
1-k-15, Hiran Magri, Sector-5, Narayan Seva Sansthan Road, Udaipur
313002
Business Description:
Hotel Meenakshi Udaipur is one of the most frequently booked hotels in udaipur serving hospitality since 2011. Providing luxurious accommodation facilities in affordable prices.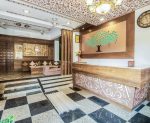 Address:
59 Avenue, New 60 feet Road, Behind Gurudwara, Kumharo Ka Bhatta, Udaipur, Rajasthan
313001
Business Description:
Welcome to the home of Hotel Yorkshire Inn Udaipur With Stunning Views, breathtaking designs and excellent facilities, this ambitious development offers guests an amazing experience at the heart of udaipur. Yorkshire Inn Hotel is one of the best hotels in udaipur enjoying the perfect location for both business, leisure and events, guests can expect the finest in udaipur hospitality.

Address:
shastri nagar, merut UP
250001
Business Description:
shreshtha group has the 30 years of experience in buying and selling hotels , luxurious and 5 stars, resorts, industries or pre rented properties in all over India. we are interested in buying 5 star hotel in udaipur. we are interested in buying forts and havelis.