Business Services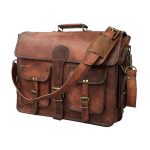 Address: 3 KHA 7, Sector 5, Prabhat Nagar, Hiran Magri, Udaipur, Rajasthan 313001
313002
Business Description:
Leather Bag House sales best quality of Leather Bags Which is made by Pure Leather. We have different variety of Leather Bags. The best mens leather messenger bag easily accommodates laptops of all sizes. Carry the best leather messenger bag daily to the office without worry. Pick up the best laptop briefcase according to the size of your device. The Leather bag House is a full-fledged online store offering genuine leather laptop bag by an array of neat designs, accessible within a decent price range. Even the biggest laptops snugly adjust in the brown leather laptop bag.
Business Description:
DataCertify exists to solve the critical issues facing our clients, both large and small.
Our unique approach is not only what differentiates us, but also what makes us Successful

Address: Ambar Arcade, 3/17, 3/18, 100ft Road, Hiran Mangri, Sec. 14, Udaipur – 313001, Rajasthan, India
Business Description:
Samyak Exports is a Government Recognised Export House, passionate about quarrying and processing different types of Natural stones. We transform the beauty of stones into exquisite interiors and exteriors.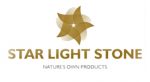 Address: F-319 Riico Growth Centre Phase 1, Abu Road, Rajasthan 307026, India
Business Description:
India possesses a wide spectrum of dimensional stones that include granite, marble, sandstone, limestone, slate, and quartzite, in various parts of the country.