Business Services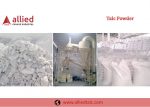 Address: NO.17 Gautam Vihar, Behind Delhi Public School Udaipur 313004 (Raj.) India
313001
Business Description:
Allied Mineral Industries are one of the best manufacturer, supplier and exporter company of talc powder in India. Talc powder is widely used in cosmetics, rubber, plastics and paint industries.
Address: Ahead Bharat Petrolium (NRL), Kalidungri, Makrana Road, Kishangarh- 305801, Rajasthan, India
305801
Business Description:
Bhutra Marble & Granites is the Manufacturer, Supplier and Exporter of Best Kishangarh Marble from India. This is one of the most highly demanded marble all over the world. Kishangarh Marble is offered with excellent quality and beauty at Affordable prices.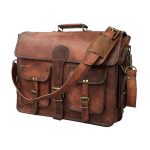 Address: 3 KHA 7, Sector 5, Prabhat Nagar, Hiran Magri, Udaipur, Rajasthan 313001
313002
Business Description:
Leather Bag House sales best quality of Leather Bags Which is made by Pure Leather. We have different variety of Leather Bags. The best mens leather messenger bag easily accommodates laptops of all sizes. Carry the best leather messenger bag daily to the office without worry. Pick up the best laptop briefcase according to the size of your device. The Leather bag House is a full-fledged online store offering genuine leather laptop bag by an array of neat designs, accessible within a decent price range. Even the biggest laptops snugly adjust in the brown leather laptop bag.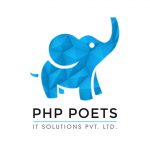 Address: 193, Subhash Nagar, 60 Feet Main Road
313001
Business Description:
PHP Poets IT Solutions Pvt. Ltd. is a renowned Software development company in Udaipur (Raj.) – India. We specialize in web and mobile app development and with a flexible engagement model and unparalleled value proposition. Offering next-gen best software solution.
Address: No 96, Mini Villa, Opp. Chaitnya Swojas, Borewell Road, Whitefield, Bengaluru Karnataka
560066
Business Description:
Printfield, based in Whitefield, Bengaluru, is a comprehensive solution to all your digital printing and related requirements.
Address: Ambar Arcade, 3/17, 3/18, 100ft Road, Hiran Mangri, Sec.14, Udaipur
313001
Business Description:
Samyak Exports- Marble Granite Exporter from India, deals in the all type of marble, Granite and Handicraft Products. also provide sandstone table, ceramic products and a lot more.
Address: office no-F19, Ist floor Mangalam fun square, durga nursery road, Udaipur
313001
Business Description:
Zigsaw is an HR technology company that is one of the fastest-growing recruitment firms of India. Zigsaw collaborates with companies to help fulfill their hiring requirements in the least possible time & in the best possible way. It delivers the most comprehensive and end-to-end solutions for hiring the "best-fit" talent. Currently operational in all the major cities of India with its stronghold in tier-2 &tier-3 cities, Zigsaw also boasts of its international clientele. Most recruitments at Zigsaw happen through Social Media and our customisable plans fit both, the startups and the corporate
Business Description:
DataCertify exists to solve the critical issues facing our clients, both large and small.
Our unique approach is not only what differentiates us, but also what makes us Successful

Address: Ambar Arcade, 3/17, 3/18, 100ft Road, Hiran Mangri, Sec. 14, Udaipur – 313001, Rajasthan, India
Business Description:
Samyak Exports is a Government Recognised Export House, passionate about quarrying and processing different types of Natural stones. We transform the beauty of stones into exquisite interiors and exteriors.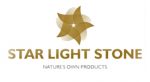 Address: F-319 Riico Growth Centre Phase 1, Abu Road, Rajasthan 307026, India
Business Description:
India possesses a wide spectrum of dimensional stones that include granite, marble, sandstone, limestone, slate, and quartzite, in various parts of the country.