Business Services

Address: 222/17, Saheli Marg, Udaipur, Rajasthan, India,
313001
Business Description:
Make my craft is one of the top and well-known online handicraft products. Here, all the products are handmade by experts. They provide the best designs and shape in them. Great art and craft work by make my craft teams, as the nation is as absorbing and grand as its traditions. We at makemycraft.com are an exclusive platform for the collections of the best Indian handicraft products online. So, buy handicraft products regarding home décor, jewelry, furniture, and many more. We have a huge collection of all Indian handicraft items. We bring uniqueness in Indian art from all the villages of the nation and many towns to one place. We explore all are handmade, decorative product designs, and shape that available online at a reasonable rate.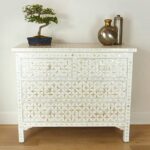 Address: HOUSE NO – 3, JOSHIYO KA MARG, TITRDI, PEACOCK HILLS, UDAIPUR, 313001, INDIA
313001
Business Description:
To enhance aesthetic appeal of your house or commercial setup, it is not just enough to get the rooms well furnished. You also need to use suitable accessories and decorative items to spruce up appearance of the interiors. Vinayak Handicrafts is your one stop destination for buying quality handcrafts items and Furniture Online at reasonable rates. We are an Udaipur based Handicraft Furniture Manufacturer offering a broad range of quality handicrafts item for people with penchant for exquisite artistic décor and culture. Our online shop is where you can find plenty of handicrafts and Buy Handicraft Products to adorn your home or office.
Business Description:
DataCertify exists to solve the critical issues facing our clients, both large and small.
Our unique approach is not only what differentiates us, but also what makes us Successful

Address: Ambar Arcade, 3/17, 3/18, 100ft Road, Hiran Mangri, Sec. 14, Udaipur – 313001, Rajasthan, India
Business Description:
Samyak Exports is a Government Recognised Export House, passionate about quarrying and processing different types of Natural stones. We transform the beauty of stones into exquisite interiors and exteriors.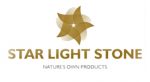 Address: F-319 Riico Growth Centre Phase 1, Abu Road, Rajasthan 307026, India
Business Description:
India possesses a wide spectrum of dimensional stones that include granite, marble, sandstone, limestone, slate, and quartzite, in various parts of the country.