Business Services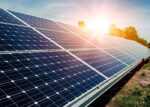 Business Description
Taawro energy is a dealer of highly efficient and reliable solar PV module in udaipur based crystalline silicon technology. Get the best solar system installation in Udaipur by Taawro energy. The promoters are highly qualified professionals who have worked with some great organizations and are highly dedicated souls. We provide a highly efficient and reliable solar power module. Get the solar panels in Udaipur from us. Taawro Energy is considered among the Top Solar Companies in udaipur India with considerable experience in developing rooftop solar segment offering clean energy with exponential returns.
Business Address
35, Gokul Village Sec 9, Hiran Magri, Uaipur, Rajasthan, India
313001

Business Description
Transmonqa provides Quality monitoring software that easily allows you to achieve your agent interaction. Quality indicators are one of the quality management system tools to monitor and control efficiency. Whether you're evaluating calls, emails, letters, or back-office outputs, the ease and flexibility of creating evaluation forms, user-friendly screens& integration with ACDs and CRMs help automate and digitize the entire workflow. Easy access to guidelines, feedback, and results improves consistency while our case management feature allows you to report end-to-end customer experience across multiple contacts and channels. We provide fully accountable, non-biased, easily scalable solutions to every sector of a contact center that requires Quality Assurance. We are highly cost-effective, with no internal bias.
Business Address
3rd Floor, Survey # 19/3, Srinivasa Industrial Estate, Behind RMS International School, Konanakunte Post, Kanakapura Road, Bangalore, Karnataka -560062
560062
Business Name
Business Description
DataCertify exists to solve the critical issues facing our clients, both large and small.
Our unique approach is not only what differentiates us, but also what makes us Successful

Business Name
Business Description
Samyak Exports is a Government Recognised Export House, passionate about quarrying and processing different types of Natural stones. We transform the beauty of stones into exquisite interiors and exteriors.
Business Address
Ambar Arcade, 3/17, 3/18, 100ft Road, Hiran Mangri, Sec. 14, Udaipur – 313001, Rajasthan, India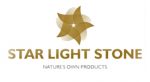 Business Name
Business Description
India possesses a wide spectrum of dimensional stones that include granite, marble, sandstone, limestone, slate, and quartzite, in various parts of the country.
Business Address
F-319 Riico Growth Centre Phase 1, Abu Road, Rajasthan 307026, India