Welcome to Great Udaipur - Udaipur Business Directory
Great Udaipur - Udaipur's first Business Directory maintained in proper way to support Udaipur Local Business.
Want to promote your business/product; Great Udaipur is the place to be! GreatUdaipur.com is your classified
ad posting site primarily targeted for advertisers in Udaipur, Rajasthan, India. Great Udaipur aims at making life simpler for its users.
GreatUdaipur.com is the easiest way to search, buy or sell, promote business, promote product, to exchange, to interact for common or
complementary interests within or across local communities in Udaipur, India.
---
About Udaipur
Udaipur, formerly the capital of the Mewar Kingdom, is a city in the western Indian state of Rajasthan. Founded by Maharana Udai Singh II in 1559, it's set around a series of artificial lakes and is known for its lavish royal residences. City Palace, overlooking Lake Pichola, is a monumental complex of 11 palaces, courtyards and gardens, famed for its intricate peacock mosaics.
Latest Listed Business -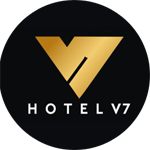 Business Name
Business Genre
Business Description
Hotel V7 Udaipur welcomes you with its fresh bold interiors as well as crisp and clean rooms. Hotel V7 Udaipur, invites all guests, business travelers or tourists alike, for one of a kind experience.
Business Address
Plot No.2, Sub City Center
Opp, Rama Fireworks
Udaipur (313001), Rajasthan, India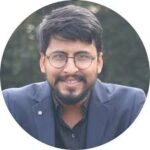 Business Genre
Business Description
Shubhamm Sukhlecha Mentorship (SSM) is created with the sole purpose of spreading quality Education in the field of Company Secretary, in India. SSM is headed by Professor Shubhamm Sukhlecha. Shubhamm Sukhlecha Sir having pursued his course in Company Secretary, Chartered Accountancy, Masters in Law and various other Certified Courses, has been in this profession for more than 6 years now.
Business Address
INSPIRE ACADEMY, Indulal Complex, Navi Peth, Pune 411030
411030

Business Name
Business Genre
Business Description
We Proudly known as the "King of Fire Fountains", New Rama Fireworks Presents SIYA PYROTECH is one of the oldest and largest Fire Fountains manufacturing companies in Udaipur, Rajasthan. For us fireworks means fun.
Business Address
H-33 Subcity Centre
Near LIC Building, Reti Stand Choraha
100 FT. Road, Udaipur, 313001 Rajasthan, India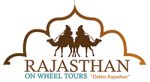 Business Name
Business Genre
Business Description
The towering forts together with the uncountable lakes and the rich history makes this the land of culture and heritage in India. The easiest way to commute for tourists is by taxis or renting cars
Business Address
344 Moolniwasi Mahal, Ambamata Scheme, Teacher Colony,
Udaipur, Rajasthan (313001), India

Business Name
Business Genre
Business Description
Saarthi Hair & Beauty, Womens Beauty Parlour in Udaipur, Bridal Makup in Udaipur, We, Saarthi Hair and Beauty Care are one of the leading beauty parlors in Udaipur. It is the first choice of the clients for Best Bridal Make up , Mehandi, Skin treatment and Institute and Classes in Udaipur.
Business Address
101, Lahar Appartment
Bhupalpura-Udaipur (313001)
Rajasthan-India
Business Name
Business Genre
Business Description
Radisson Udaipur allows its guests to explore the area's many famous attractions. Located just 10 minutes from the Old City and 15 minutes from Lake Pichola, the hotel is close to key attractions like the historic City Palace complex. Need a quick break from on-site meetings? Head to Lake City Mall next door to browse the shops. If you're visiting the College of Technology and Engineering, you can reach the campus in less than 10 minutes by car. Corporate travelers also appreciate the well-equipped business center.
Business Address
Lakecity Mall, Ashok Nagar Main Road, Udaipur, India
313001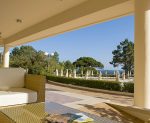 Business Genre
Business Description
The Palm House Beach Resort is a beautiful resort offering a great beach holiday. The Palm House La Cabana Beach Resort this hotel provides you the best stay and food in north Goa. The Palm House Hotels & Resorts is a resonates true Indian Hospitality. Being in trade for last 20 Years of experience we are at The Palm House Incorporates sense of living, holidays with the ambience of regional Indian tradition, frescoes and mouth-watering Indian Cuisines. At The Palm House we make your dream holiday with our best services and most competitive prices. Our services are quick and well equipped with professionals to make you comfortable. We offers good deals to our Trade partners and our corporate clients as well.
Business Address
A-1505, 15th-Floor, Tower-03, NXONE, Plot No-17, Tech Zone- IV, Greater Noida West, Uttar Pradesh, (Delhi NCR)
110003
Business Name
Business Genre
Business Description
Core art is known for its supreme quality range of Handicrafts, Marble, Granite, Quartz, Countertop, Jewellery , Decorative Products & brass products . We are suppliers , Trader & Exporters. We believe in building this business on the grounds of our customer relationship. Customers have always been our priority. We maintain this strong relationship through giving our customers complete transparency, utmost product quality , Safe and best packaging of the products and Punctual delivery owing to our customers satisfaction.
Business Address
201, Kalpataru Address, Opp Reliance Petrol Pump, Jamnagar, Gujarat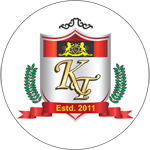 Business Name
Business Genre
Business Description
KT Udaipur is a all-in-one store where you can find your desired product like
Jewellery, Uniforms, Sports & Stationery, Royal Rajwadi Dresses of your choice.
Business Address
49-A, Hiran Magri, Sec.-4 Main Road, Udaipur, Rajasthan 313002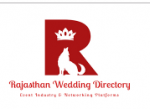 Business Name
Business Genre
Business Description
Rajasthan Wedding Directory Provides you the Best Wedding in Rajasthan with Destination Wedding in Rajasthan as well as pre wedding in Rajasthan with many features. Weddings in Rajasthan, Destination Wedding in Rajasthan, Royal Weddings in Rajasthan.
Business Address
499-Chanakyapuri,H.M.Sec-4,Udaipur,Chanakya Puri , Pooja Nagar Hiran Magri Udiapur, Rajasthan 313001