Welcome to Great Udaipur - Udaipur Business Directory
Great Udaipur -
Udaipur's first Business Directory
maintained in proper way to support Udaipur Local Business. Want to promote your business/product; Great Udaipur is the place to be! GreatUdaipur.com is your classified ad posting site primarily targeted for advertisers in Udaipur, Rajasthan, India. Great Udaipur aims at making life simpler for its users. GreatUdaipur.com is the easiest way to search, buy or sell, promote business, promote product, to exchange, to interact for common or complementary interests within or across local communities in Udaipur, India.
About Udaipur
Udaipur, formerly the capital of the Mewar Kingdom, is a city in the western Indian state of Rajasthan. Founded by Maharana Udai Singh II in 1559, it's set around a series of artificial lakes and is known for its lavish royal residences. City Palace, overlooking Lake Pichola, is a monumental complex of 11 palaces, courtyards and gardens, famed for its intricate peacock mosaics.
Latest Listed Business -
Address: 88 Rani Road Near, Rajiv Gandhi Park, Malla Talai, Udaipur, Rajasthan 313001
313001
Business Description:
Airy rooms in a refined, lakeside guesthouse offering free Wi-Fi & breakfast, & an outdoor pool.

Address: 67,68,Tilak Nagar,HM,Sec 3 Udaipur,Rajasthan 313001 India
Business Description:
L'Inde est un pays extrêmement vaste et étonnant d'Asie du Sud, caractérisé par son terrain très diversifié - des sommets de l'Himalaya à la côte de l'océan Indien - et son histoire qui remonte à cinq millénaires. Ses villes magnifiques sont une vitrine pour la richesse des traditions, de la culture et de l'exubérance de la vie pour laquelle l'Inde est mondialement connue. Destination de choix, l'Inde a beaucoup à offrir.
Address: Badi-Gorela-Mulla Talai Rd, Haridas Ji Ki Magri, Pichola, Udaipur, Rajasthan 313001
313001
Business Description:
The Oberoi Udaivilas, in Udaipur
Address: Pichola, Udaipur, Rajasthan 313001
313001
Business Description:
Restaurant Suryamahl and Chandni

Address: Near Hotel Royal,
5, 100 Feet Rd, Pahada,
Udaipur, Rajasthan 313001
Business Description:
The LPK Udaipur offers a unique dining atmosphere with unique dining experiences to match, including a 7 day a week brunch menu, as well a dinner menu made for sharing.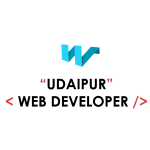 Address: 499 - Parshv Villa, Chanakyapuri, Jain Mandir Road, H.M. Sec.4, Hiran Magri MainRoad, Udaipur City, Udaipur-Rajasthan - 313001
313001
Business Description:
Udaipur Web Developer - Professional Website Developer in Udaipur  - Vikram Chouhan  - Udaipur Web Developer - We are premium web Design services driven by an attitude of excellence. Our services encompass the full spectra of traditional online work, from software to web design. Our team members embody a collective experience of more than a decade to deliver stunning sites in Joomla, Drupal, and Wordpress. We are involved in a constant learning process, gleaning the best in a dynamic global IT field. Program algorithms are constantly changing, and it is our motto to stay in tune with the latest developments. Our experience in SEO services as a good example to exemplify our mission. The keyword standards of today and that from only a few years back essentially represent a hell and heaven distinction. We have been through all that with striking success, always managing to provide a thunderous success to our valued partners.
Address: Ambrai Road, Panch Devri Marg, Outside Chandpole, Udaipur, Rajasthan 313001
313001
Business Description:
Lake Pichola Hotel in udaipur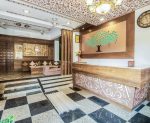 Address: 59 Avenue, New 60 feet Road, Behind Gurudwara, Kumharo Ka Bhatta, Udaipur, Rajasthan
313001
Business Description:
Welcome to the home of Hotel Yorkshire Inn Udaipur With Stunning Views, breathtaking designs and excellent facilities, this ambitious development offers guests an amazing experience at the heart of udaipur. Yorkshire Inn Hotel is one of the best hotels in udaipur enjoying the perfect location for both business, leisure and events, guests can expect the finest in udaipur hospitality.
Address: Hotel Mewargarh, Sajjan Garh Road, Near Biological Park, Udaipur, Rajasthan, - 3, Udaipur, Rajasthan 313001
313001
Business Description:
AGHASI -ROOF TOP RESTAURANT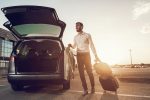 Address: 87, C-Block,Sector 14, Udaipur,Rajasthan ,313002
313002
Business Description:
Udaipur Taxi Service - Udaipur Taxi Service in Udaipur You will be hard pressed to find any other transport service provider offering Udaipur Taxi Service at reasonable rates like us.