Welcome to Great Udaipur - Udaipur Business Directory
Great Udaipur -
Udaipur's first Business Directory
maintained in proper way to support Udaipur Local Business. Want to promote your business/product; Great Udaipur is the place to be! GreatUdaipur.com is your classified ad posting site primarily targeted for advertisers in Udaipur, Rajasthan, India. Great Udaipur aims at making life simpler for its users. GreatUdaipur.com is the easiest way to search, buy or sell, promote business, promote product, to exchange, to interact for common or complementary interests within or across local communities in Udaipur, India.
About Udaipur
Udaipur, formerly the capital of the Mewar Kingdom, is a city in the western Indian state of Rajasthan. Founded by Maharana Udai Singh II in 1559, it's set around a series of artificial lakes and is known for its lavish royal residences. City Palace, overlooking Lake Pichola, is a monumental complex of 11 palaces, courtyards and gardens, famed for its intricate peacock mosaics.
Latest Listed Business -

Address: 203-Galaxy Enclave, Near Fortis Hospital, Shobhagpura, Udaipur (313002), Rajasthan, India
313002
Business Genre:
Business Description:
We are primarily in the business of providing repair services of surveillance system of the clients. The huge experience of the founder and the team members has allowed us to provide repair services for wide range of appliances.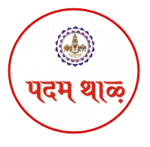 Address: 4 - Above JMB Mishthan, Hiran Magri
Sec.-3, Main Road, Udaipur - 313001
Rajasthan , India
Business Genre:
Business Description:
A place that comes closest to creating an exclusive gastronomic experience, reminiscent of the days of the Nawabs and Sultans and their delicacies, is 'Padam Thal'.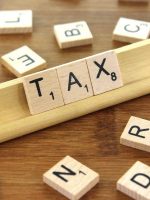 Business Description:
Hindustan tax solution is a dedicated team of ca,cs ,lawyers,ex-bankers, it professionals,financial expert coming together to provide professional service under one roof. We were started in 2008 with the mission of making it easier for entrepreneur to start their business of all type & size.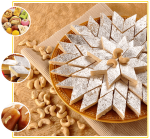 Business Description:
Sprinkling a little bit of sweetness in every auspicious occasion is an integral part of Indian culture. Hence, no matter how health conscious one might be, a little bit of dessert never fails to find a way in his or her diet.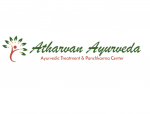 Address: Dr. V. K . MITTAL , B.A.M.S, M.D, Ph.D, 39 , Hanuman nagar, behind Gayatri, nursing, institute,Manwakheda, Udaipur, Rajasthan
313002
Business Description:
Atharvan Ayurveda - Ayurvedic Treatment in Udaipur & Panchkarma Center in Udaipur - A center where one can get ayurvedic treatment for chronic diseases as well as rejuvenating therapies for healthier and happier life. Best Ayurvedic Center, Hospital, Clinics in Udaipur - Are you looking for Best Ayurvedic Treatment in Udaipur or Ayurvedic Health Center in Udaipur? Atharavan ayurveda Provide Best Ayurvedic Doctor in Udaipur. More Information contact us.

Address: 13 , naiyo ki talai , udaipur ( India )
Business Genre:
Business Description:
We are manufacturer and wholesaler of leather products and specialize in Office Briefcases, Office Bags, College/School bags, Travel Bags, Handbags, Purses, Wallets, leather journals and diaries, and many more.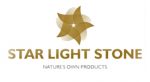 Address: F-319 Riico Growth Centre Phase 1, Abu Road, Rajasthan 307026, India
Business Genre:
Business Description:
India possesses a wide spectrum of dimensional stones that include granite, marble, sandstone, limestone, slate, and quartzite, in various parts of the country.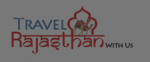 Address: 1153,Neemach Keda Dewali, Udaipur H.O..
Udaipur , Rajasthan 313004
Business Genre:
Business Description:
Travel Rajasthan With Us Is a Best Taxi Service and Tour Operator Service Provider IN Udiapur Rajasthan.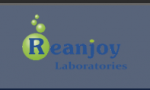 Address: 7 - BN College Road,
Opposite Dalal Petrol Pump,
Near Sevashram Chouraham,Udaipur 313001
Rajasthan , India
Business Genre:
Business Description:
We belive that challenges related to analytic can be addressed and taking this type of issue to outcome approach is critical because it puts the focus where it should be.

Address: 2nd Floor above Panasonic Showroom,
Hiran Magri Main Road, Sector 3,
Udaipur, Rajasthan 313001
Business Description:
Architecture and interior designer are two things that can transform a normal building to an extraordinary one.