Welcome to Great Udaipur - Udaipur Business Directory
Great Udaipur -
Udaipur's first Business Directory
maintained in proper way to support Udaipur Local Business. Want to promote your business/product; Great Udaipur is the place to be! GreatUdaipur.com is your classified ad posting site primarily targeted for advertisers in Udaipur, Rajasthan, India. Great Udaipur aims at making life simpler for its users. GreatUdaipur.com is the easiest way to search, buy or sell, promote business, promote product, to exchange, to interact for common or complementary interests within or across local communities in Udaipur, India.
About Udaipur
Udaipur, formerly the capital of the Mewar Kingdom, is a city in the western Indian state of Rajasthan. Founded by Maharana Udai Singh II in 1559, it's set around a series of artificial lakes and is known for its lavish royal residences. City Palace, overlooking Lake Pichola, is a monumental complex of 11 palaces, courtyards and gardens, famed for its intricate peacock mosaics.
Latest Listed Business -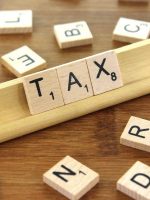 Business Genre:
Business Description:
Hindustan tax solution is a dedicated team of ca,cs ,lawyers,ex-bankers, it professionals,financial expert coming together to provide professional service under one roof. We were started in 2008 with the mission of making it easier for entrepreneur to start their business of all type & size.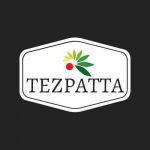 Address: Sec.14, Udaipur
313001
Business Genre:
Business Description:
Tezpatta - Online Tiffin Center in Udaipur
Online Food order through website
secure payment gateway
timely delivery
wajib daam good quality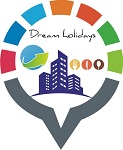 Address: Mani Bhadra Colony
Near New Central Academy School
Hiran Magri, Sec.3
Udaipur , Rajasthan (313001)
India
Business Genre:
Business Description:
Dream Holiday World is a leading & most dedicated Tour Operator & Travel Agent of Udaipur, Rajasthan (India) and provides all travel related services to the Rajasthan & Region around as well as rest of India .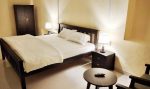 Address: Bari Sadri House, 18 Naiyon ki Talai, near Vishwakarma Temple, Udaipur, Rajasthan 313001
313001
Business Genre:
Business Description:
Kalyan villa - Heritage Home stay in Udaipur very close to all places having tourist interests in around Udaipur. Kalyan villa is 24/7 available for services and Best Rate Guaranteed paying Guest house in Udaipur. Kalyan Villa  is located in the old city in a locality known as Naiyon Ki Talai Udaipur and its off lake palace road has its approach through Kalaji Goraji Bheru temple, passes near to terapanth bhawan and next is Vishwakarma temple which is just adjescent to the property Kalyan Villa.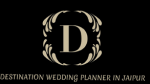 Address:
Near Water Tank, 708,Sravanthi Nagar,Barkat Nagarm, Tonk Phatak,Jaipur,Rajasthan 302015
Business Genre:
Business Description:
Greetings from Destination wedding planner Jaipur and  the finest wishes for your approaching dream wedding. Saying "I do" to your very significant other is indeed one of the most cherishing life event that you would ever  have in the timeline of your life .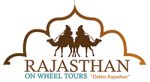 Address: 344 Moolniwasi Mahal, Ambamata Scheme, Teacher Colony,
Udaipur, Rajasthan (313001), India
Business Genre:
Business Description:
The towering forts together with the uncountable lakes and the rich history makes this the land of culture and heritage in India. The easiest way to commute for tourists is by taxis or renting cars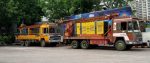 Address: 391 - Road no.6, Kala Bhata, Purohito Ki Madri, Udaipur
313003
Business Genre:
Business Description:
Shree Ji Borewells is well known name in borewell contractor in udaipur has become a well-known Service Provider offer all type of Borewell Drilling, Ring Well Drilling, Rainwater Harvesting, Micro piling, Earthing System Installation services in udaipur. contact no. is +91 9799399751, +91 9414224965 website : Shree Ji Borewells Udaipur

Address: 89, 1st Floor, Opp Sai Baba Temple, Near Jagdish Temple, Ghanghor Ghat Marg, Udaipur (Raj)
Business Genre:
Business Description:
We have a friendly, dedicated and enthusiastic tattoo studio in Udaipur
We have a comfortable, clean and sanitary environment.

Address: G-1, 118, Road No. 3-C,
IID Center, RIICO Industrial Area,
Kaladwas, Udaipur-313001
Business Genre:

Address: 222/17, Saheli Marg, Udaipur, Rajasthan, India,
313001
Business Genre:
Business Description:
Make my craft is one of the top and well-known online handicraft products. Here, all the products are handmade by experts. They provide the best designs and shape in them. Great art and craft work by make my craft teams, as the nation is as absorbing and grand as its traditions. We at makemycraft.com are an exclusive platform for the collections of the best Indian handicraft products online. So, buy handicraft products regarding home décor, jewelry, furniture, and many more. We have a huge collection of all Indian handicraft items. We bring uniqueness in Indian art from all the villages of the nation and many towns to one place. We explore all are handmade, decorative product designs, and shape that available online at a reasonable rate.