Welcome to Great Udaipur - Udaipur Business Directory
Great Udaipur -
Udaipur's first Business Directory
maintained in proper way to support Udaipur Local Business. Want to promote your business/product; Great Udaipur is the place to be! GreatUdaipur.com is your classified ad posting site primarily targeted for advertisers in Udaipur, Rajasthan, India. Great Udaipur aims at making life simpler for its users. GreatUdaipur.com is the easiest way to search, buy or sell, promote business, promote product, to exchange, to interact for common or complementary interests within or across local communities in Udaipur, India.
About Udaipur
Udaipur, formerly the capital of the Mewar Kingdom, is a city in the western Indian state of Rajasthan. Founded by Maharana Udai Singh II in 1559, it's set around a series of artificial lakes and is known for its lavish royal residences. City Palace, overlooking Lake Pichola, is a monumental complex of 11 palaces, courtyards and gardens, famed for its intricate peacock mosaics.
Latest Listed Business -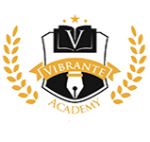 Address: Vibra Clinic, 1st Floor, Above Indian Bank, Residency Road, Sardarpura
Udaipur, Rajasthan-313001,
Business Description:
Enroll in the aesthetics certification course in India for a lucrative career option in the aesthetics and cosmetic treatment industry. More and more numbers of people are looking for cosmetology treatments, skin laser therapy, aesthetic medicine, hair transplant in India.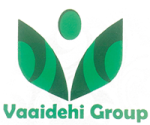 Address: 4 C, Hari Das Ji Ki Magri,
Trident Hotel Road, Udaipur 313001,
Rajasthan, India
Business Description:
Vaaidehi Group presents you "Vaaidehi Premium Affordable Housing" as the Rajasthan's No. 1 Affordable Housing Project at the prime location within the heart of city with premium size flats having excellent approach & proximity and well ventilated flats perfectly as per the vastu.

Address: 11-12, New Ashok Nagar
Kharakhua Colony
Shobhagpura 100ft. Road
Udaipur (Rajasthan)
Business Description:
Sehat Foundation' is an initiative started in September 2016 by motivated and driven budding doctors with an aim to provide good and better health opportunities, awareness and treatments to people who actually need it the most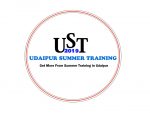 Address: 499 - Parshv Villa, Chanakyapuri, Jain Mandir Road, H.M. Sec.4, Hiran Magri MainRoad, Udaipur City, Udaipur-Rajasthan
313001
Business Description:
Udaipur Summer Training - Summer Training in Udaipur - Udaipur Summer Training Institute offers advanced programs in web design, web development, PHP Summer Training And B.Tech/M.Tech Internship Training Program In Udaipur. Our courses enables our learners master the strategies and techniques to design user-friendly applications and websites. Our Graphic Design courses in Udaipur give that much needed edge to the learners to boost up their career. Our diverse internship programs come handy when you will look for a placement apt to your qualifications and work preference. We try to give our learners a real world feel and experience, as well as help to polish the overall skills. We help you to remain confident while you prepare yourself to face trickier interviews that the bigger names in the industry conduct. Our web development internship in Udaipur programs are tailored keeping the bigger picture in the mind.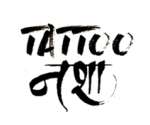 Address: Shop no E-03 Tattoo Nasha ,3rd Floor, Pink Square mall, Rajapark Jaipur 302004
302004
Business Description:
Our tattoo salon is a home for talented tattoo artists ready to turn your body into a canvas with beautiful pictures on it. To get your body inked in our tattoo salon, you may contact us via contact form on our website, or by phone. We welcome appointments, as well as walk-ins. We have gathered the best team of tattoo artists who work full time in our salon, and we have fantastic guest artists visiting our shop. Our mission is to provide you with quality and original tattoo art using advanced sterilization techniques, produced in a comfortable and safe environment by professionals. Best Tattoo Artist In Jaipur.Tattoo Nasha Best Tattoo Institute In Jaipur. Tattoo For Girls, Women & Men In jaipur.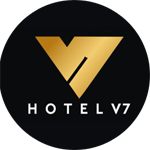 Address: Plot No.2, Sub City Center
Opp, Rama Fireworks
Udaipur (313001), Rajasthan, India
Business Description:
Hotel V7 Udaipur welcomes you with its fresh bold interiors as well as crisp and clean rooms. Hotel V7 Udaipur, invites all guests, business travelers or tourists alike, for one of a kind experience.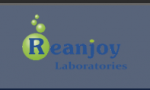 Address: 7 - BN College Road,
Opposite Dalal Petrol Pump,
Near Sevashram Chouraham,Udaipur 313001
Rajasthan , India
Business Description:
We belive that challenges related to analytic can be addressed and taking this type of issue to outcome approach is critical because it puts the focus where it should be.

Address: Office No E -93 Forna Wodo Patto Raibandar Panaji Goa (403006)
Business Description:
If you wish to make your wedding day a huge success and at the same time, stress free for yourself, you need to hire the services of a really good wedding planner.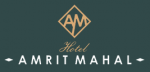 Address: Opposite BN Girls College, Airport Road, Udaipur, Rajasthan 313001
Business Description:
Located in the beautiful 'city of lakes - Udaipur', hotel Amrit Mahal sets a perfecta example or adorable luxury. Located ideally on Airport Road, the hotel offers 35 cozy rooms with the best -in-segment amenities.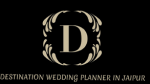 Address:
Near Water Tank, 708,Sravanthi Nagar,Barkat Nagarm, Tonk Phatak,Jaipur,Rajasthan 302015
Business Description:
Greetings from Destination wedding planner Jaipur and  the finest wishes for your approaching dream wedding. Saying "I do" to your very significant other is indeed one of the most cherishing life event that you would ever  have in the timeline of your life .