Welcome to Great Udaipur - Udaipur Business Directory
Great Udaipur -
Udaipur's first Business Directory
maintained in proper way to support Udaipur Local Business. Want to promote your business/product; Great Udaipur is the place to be! GreatUdaipur.com is your classified ad posting site primarily targeted for advertisers in Udaipur, Rajasthan, India. Great Udaipur aims at making life simpler for its users. GreatUdaipur.com is the easiest way to search, buy or sell, promote business, promote product, to exchange, to interact for common or complementary interests within or across local communities in Udaipur, India.
About Udaipur
Udaipur, formerly the capital of the Mewar Kingdom, is a city in the western Indian state of Rajasthan. Founded by Maharana Udai Singh II in 1559, it's set around a series of artificial lakes and is known for its lavish royal residences. City Palace, overlooking Lake Pichola, is a monumental complex of 11 palaces, courtyards and gardens, famed for its intricate peacock mosaics.
Latest Listed Business -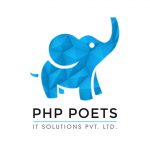 Address: 193, Subhash Nagar, 60 Feet Main Road
313001
Business Description:
PHP Poets IT Solutions Pvt. Ltd. is a renowned Software development company in Udaipur (Raj.) - India. We specialize in web and mobile app development and with a flexible engagement model and unparalleled value proposition. Offering next-gen best software solution.
Address: 22-24, City Station Rd, Near Railway Station, Jawahar Nagar, Shivaji Nagar, Udaipur, Rajasthan 313001
313001
Business Description:
Natraj Dining Hall And Restaurant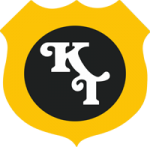 Address: Shop No. 9, Trimurti Apartment, 100 ft Road, Sector 14, Hiran Magri Udaipur, Rajasthan 313001
313001
Business Description:
Kiran Traders India - All type of sportswear wholesaler in udaipur, Deal in Sports wear for boys like Track Suit, T-shirt, lower, upper, shorts & capri and sports wear for girls, sports leggings, tshirt, upper, capris etc. in udaipur, rajasthan, india. also deal in all type of school sports dress wholesaler in udaipur.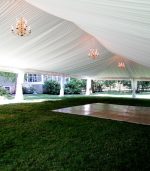 Address: 5- Anand Vihar, Sector -4
Hiran Mangri, Udaipur - 313001
Rajasthan, India
Business Description:
Hightech Textiles has been established with a vision to develop and manufacture the fabrics which are suitable for Marquee lining, Tent Liners, Draping.
Address: Orbit Building, 1st Floor Hotel, Moksh Marg, Shastri Circle, Udaipur, Rajasthan 313001
313001
Business Description:
Udaipuri Restaurant
Address: Bhim Parmeshwar Marg, Outside Chandpole, Hanuman Ghat, Udaipur, Rajasthan 313001

313001
Business Description:
This restaurant uses local, raw, vegan, gluten-free, and organic ingredients in its global dishes.
Address: 758/280, Rani Rd, Fateh Sagar Lake, Udaipur, Rajasthan 313001
313001
Business Description:
Vibrant lodging offering airy, colourful quarters, plus a rooftop restaurant with lake views.
Address: Dudh Talai, Udaipur, Rajasthan 313001
313001
Business Description:
The Hill Corner Restaurant

Address: 1st Floor Titanium Plaza
Ayad Rd, Pahada,
Udaipur, Rajasthan 313001
Business Description:
The Vision Coaching Center is a premier institute working in the field of preparation of competitive examinations of varying kinds like - Bank P.O/Clerk, SSC, Railway,Gram Sevak, Patwari, Constable , UPSC, CDS, Women Supervisor etc. We are extremely passionate about education and believe in more than just teaching.
Address: 27, 2nd Floor,
Mangalam Fun Square,
Durga Nursury Road,
Udaipur, Rajasthan
313001
Business Description:
We believe in celebrating love and commitment and making the wedding day more special. Being Top Destination Wedding Planners in Rajasthan and Royal Wedding Planner in Udaipur, Jaipur, Jodhpur, Ranakpur, Kumbhalgarh, Pushkar. We ensure that we pick exotic domestic & international locations and treat every guest with warmth that melts hearts and create scenarios that touch souls. Our talented team work closely with prospective couples and their families to orchestrate this momentous wedding event to the finest detail, ultimately expressing the personal style and signature of the couple.