Welcome to Great Udaipur - Udaipur Business Directory
Great Udaipur -
Udaipur's first Business Directory
maintained in proper way to support Udaipur Local Business. Want to promote your business/product; Great Udaipur is the place to be! GreatUdaipur.com is your classified ad posting site primarily targeted for advertisers in Udaipur, Rajasthan, India. Great Udaipur aims at making life simpler for its users. GreatUdaipur.com is the easiest way to search, buy or sell, promote business, promote product, to exchange, to interact for common or complementary interests within or across local communities in Udaipur, India.
About Udaipur
Udaipur, formerly the capital of the Mewar Kingdom, is a city in the western Indian state of Rajasthan. Founded by Maharana Udai Singh II in 1559, it's set around a series of artificial lakes and is known for its lavish royal residences. City Palace, overlooking Lake Pichola, is a monumental complex of 11 palaces, courtyards and gardens, famed for its intricate peacock mosaics.
Latest Listed Business -

Address: 101, Lahar Appartment
Bhupalpura-Udaipur (313001)
Rajasthan-India
Business Description:
Saarthi Hair & Beauty, Womens Beauty Parlour in Udaipur, Bridal Makup in Udaipur, We, Saarthi Hair and Beauty Care are one of the leading beauty parlors in Udaipur. It is the first choice of the clients for Best Bridal Make up , Mehandi, Skin treatment and Institute and Classes in Udaipur.
Address: Sector 5, Neelam Complex, Hiran Magri Main Rd, Udaipur, Rajasthan 313001
31301
Business Description:
Best Budget Event Management Company: Bhakti Events
Address: 21-22, NEW, Saheli Nagar, Udaipur, Rajasthan 313001
313001
Business Description:
UExotica Hotel in Udaipur
Address: 32, Lal Ghat Road, Old City, Lal Ghat, Udaipur, Rajasthan 313001
313001
Business Description:
Natural view restaurant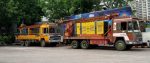 Address: 391 - Road no.6, Kala Bhata, Purohito Ki Madri, Udaipur
313003
Business Description:
Shree Ji Borewells is well known name in borewell contractor in udaipur has become a well-known Service Provider offer all type of Borewell Drilling, Ring Well Drilling, Rainwater Harvesting, Micro piling, Earthing System Installation services in udaipur. contact no. is +91 9799399751, +91 9414224965 website : Shree Ji Borewells Udaipur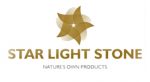 Address: F-319 Riico Growth Centre Phase 1, Abu Road, Rajasthan 307026, India
Business Description:
India possesses a wide spectrum of dimensional stones that include granite, marble, sandstone, limestone, slate, and quartzite, in various parts of the country.
Address: No 53, Near Hotel Natural Lake View, Rang Sagar, Ambamata, Udaipur, Rajasthan 313001

313001
Business Description:
Khamma Ghani Restaurant
Business Description:
DataCertify exists to solve the critical issues facing our clients, both large and small.
Our unique approach is not only what differentiates us, but also what makes us Successful
Address: 55, Gangaur Ghat Marg, Old City, Udaipur, Rajasthan 313001

313001
Business Description:
Sunset View A Tandoori Restaurant
Address: 12, Lal Ghat Road, Near Jagdish Temple, Behind, Udaipur, Rajasthan 313001
313001
Business Description:
Charcoal by Carlsson