Welcome to Great Udaipur - Udaipur Business Directory
Great Udaipur -
Udaipur's first Business Directory
maintained in proper way to support Udaipur Local Business. Want to promote your business/product; Great Udaipur is the place to be! GreatUdaipur.com is your classified ad posting site primarily targeted for advertisers in Udaipur, Rajasthan, India. Great Udaipur aims at making life simpler for its users. GreatUdaipur.com is the easiest way to search, buy or sell, promote business, promote product, to exchange, to interact for common or complementary interests within or across local communities in Udaipur, India.
About Udaipur
Udaipur, formerly the capital of the Mewar Kingdom, is a city in the western Indian state of Rajasthan. Founded by Maharana Udai Singh II in 1559, it's set around a series of artificial lakes and is known for its lavish royal residences. City Palace, overlooking Lake Pichola, is a monumental complex of 11 palaces, courtyards and gardens, famed for its intricate peacock mosaics.
Latest Listed Business -

Address: Road No. 4, F-285/286
RIICO - Bhamashah
Industrial Estate
Kaladwas, Udaipur - 313001
Rajasthan, India
Business Description:
S.K. Enterprises is one of the major manufacturers and suppliers of micronized minerals such as Talc/Soapstone, Calcite, Dolomite, Silica etc. in Udaipur region. We have best quality raw and finished materials, which are used as a base and fillers in the industries like cosmetics, plastic, glass, paper, paints, rubber,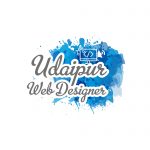 Address: 499 - Parshv Villa, Chanakyapuri, Jain Mandir Road, H.M. Sec.4, Hiran Magri MainRoad, Udaipur City, Udaipur-Rajasthan - 313001
313001
Business Description:
Mr. Vikram Udaipur Web Designer - Best Web Designer in Udaipur - Udaipur Web Designer Freelance Web Designe India, Awarded as Best IT and Professional Company in Rajasthan born and raised in Udaipur, Rajasthan, India. I'm a Website design Services Creative Website Designer, WordPress & Joomla Expert, Blogger, SEO Expert, Graphics Designer based in Udaipur.

Address: Plot No. 1, 120 Ft. Road, Shanti Nagar, Hiran Magri, Sector No. 5, Udaipur (Raj.) 313002
Business Description:
Physiotherapy at SGI is working since last 10 years in Udaipur to skillfully train the desirous student to acquire the requiry professional standards. We here, believe in preparing trained physiotherapists so that they serve our society & minimize the disability,. It also provides all facilities , professional quality education & maximum practical exposure.

Address: 60B, OPP. BSNL OFFICE, BSNL RD,
HIRAN MAGRI, SECTOR 3, UDAIPUR,
RAJASTHAN, 313001
Business Description:
SmartUS endeavors for commitment toward innovation, knowledge sharing and skilling youth of India. SmartUS shall continue to hold passion to generate a pool of creative leader for participating in the national development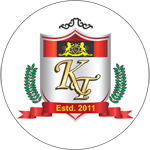 Address: 49-A, Hiran Magri, Sec.-4 Main Road, Udaipur, Rajasthan 313002
Business Description:
KT Udaipur is a all-in-one store where you can find your desired product like
Jewellery, Uniforms, Sports & Stationery, Royal Rajwadi Dresses of your choice.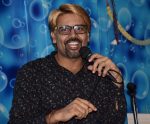 Address: 2nd floor, ayad-thokar road, Udaipur
313001
Business Description:
Titanium Education imparts training of Spoken English and Personality Development . Training procedure is verbal and nothing is theoretical, It believes in practical approach. Course has many activities along with grammar like- Group Discussion, Stage Presentation, Motivational Workshops, Effective Communication Skill Workshop, Pronunciation Practice, English News Paper reading, Interview Preparation, Personal Practice Interview, Short tricks of Vocabulary building, Special debate round every Sunday and many more'

Address: N.h.8, Goverdhan Vilas,
Ahemdabad Road, Udaipur (Raj.) India.
313001
Business Description:
In 1969, Mr. L.S. Rathore, founder Director of BSES, opened a small workshop named, Bharat Tractors, where he repaired tractors & few industrial engines.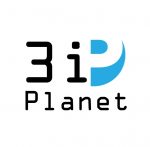 Address: 499 - Chanakyapuri, H.M. Sec.4, Udaipur, Rajasthan
313001
Business Description:
3i Planet Website Design Company Udaipur - 3i Planet Best Web Design Company Udaipur, Web Design Company India Offer Website Design, Web Development, Customized Software Development, SEO Services, Wordpress Website Development, Digital Marketing Services, Ecommerce Website Development, Website Redesign Services, Live Project Training, Summer Internship in Udaipur, Rajasthan, India

Address: Bada Ram Dwara Hanuman Ghat, Opp. Amet Haveli Hotel, O/S Chandpole, Udaipur, Rajasthan 313001
Business Description:
We offer 'unique food & cultural experiences' in Udaipur and invites our guests to experience, explore and relish the culinary and cultural heritage of India.

Address: 101, Lahar Appartment
Bhupalpura-Udaipur (313001)
Rajasthan-India
Business Description:
Saarthi Hair & Beauty, Womens Beauty Parlour in Udaipur, Bridal Makup in Udaipur, We, Saarthi Hair and Beauty Care are one of the leading beauty parlors in Udaipur. It is the first choice of the clients for Best Bridal Make up , Mehandi, Skin treatment and Institute and Classes in Udaipur.