Business Description
Orson Resins and Coatings Private Limited (ORCPL) is a reputed manufacturer of polyester resins for composites, paints and coating industry since 1998. With over two decades of experience in manufacturing resins for various applications, Orson has managed to grow exponentially and is a leading player in the domestic industry and a government recognized star export house.Orson is headquartered in Mumbai, India with two state of art semi-PLC automated infrastructure with a dedicated R&D center, laboratory and testing facility. Orson's experience and commitment to serving the Composite, Paints & Coatings industry make its product portfolio, a market leader. We help our customers build a reliable, stronger and long-lasting product range.We manufacture customised, application specific products for the wide spectrum of processes and industries. We have customised and modified product properties to suit customer requirements within each application area.
Business Address
Gut No.398, Kondley Road, At Post – Dinkarpada (Kudus), Taluka – Wada, Thane, Mumbai, Maharashtra – 421312, India
421312

Business Name
Business Description
SmartUS endeavors for commitment toward innovation, knowledge sharing and skilling youth of India. SmartUS shall continue to hold passion to generate a pool of creative leader for participating in the national development
Business Address
60B, OPP. BSNL OFFICE, BSNL RD,
HIRAN MAGRI, SECTOR 3, UDAIPUR,
RAJASTHAN, 313001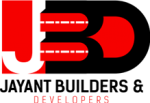 Business Name
Business Description
Jayant Builders & Developers is engaged in the execution of civil engineering projects. The Company provides integrated engineering, procurement and construction services for civil construction and infrastructure sector projects.
Business Address
Plot No. – 433, 100ft. Road, Opposite RSEB Office, Near Someshwar Mandir, Savina, Hiran Magri Sec.14 Link Road, Udaipur, Rajasthan, India-313001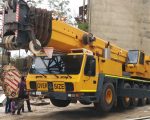 Business Name
Business Description
National Crane – Cranes Services In Udaipur – Provided lifting services offer cutting-edge technology of mobile cranes for use on all types of construction sites. Inquiries about crane hiring and lifting services can be made at offices in the cities of Udaipur , Chittorgarh, Bhilwara, and Badmer,  Rajasthan.
Business Address
1/261,C-Class, Sukher Road, Pratap Nagar,
Udaipur, Rajasthan, India Pin – 313001