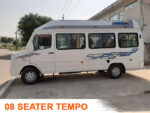 Business Description
We are providing tempo traveller Hire in Udaipur on rent offer best and cheap tempo traveller rental in udaipur. At Rajasthan Tours and taxi, we believe as one of the most dependable providers of Tempo Traveller on Rent in Udaipur, one needs to go beyond hardcore professionalism to give our clients the very best. Hiring just about any car is going to be expensive. And while you invest in us, it is our duty to render just the service that you might be looking for. So when you Book Tempo Traveller, you would enjoy a super comfortable and safe trip. Our mission for Tempo Traveller Hire in Udaipur is to offer all the most practical and cost-effective solutions to each of them. We have a dedicated team to cater to the needs of travellers, as well as friends and families looking for some real fun in a destination wedding in Udaipur and adjoining areas.
Business Address
H.no 1/24 RHB Colony,
Meera Nagar Bhuwana
Udaipur-313001 (Rajasthan) INDIA
313001
Business Description
Taxi Service in Udaipur – Hire a car in Udaipur from Travel Rajasthan with Us, Our aim is to provide you with the best taxi service in Udaipur at reasonable rates.
We put our best efforts to provide the utmost comfort and full customer satisfaction. Udaipur is also one of the most famous cities in Rajasthan, India for tourism. It includes many places like City Palace, Sajjangarh Fort, Fateh Sagar Lake, and nearby locations Kumbhalgarh Fort, Haldighati, Nathdwara, Chittorgarh Fort, etc all these come under the list of tourist attractions in Rajasthan. Because we enjoy traveling by road so much, We have been trying to make sure that you have a great experience via selecting a Hire taxi in Udaipur.
Business Address
1153, Neemach Kheda Dewali, Udaipur H.O., Udaipur, Rajasthan
313004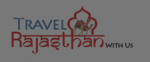 Business Name
Business Description
Travel Rajasthan With Us Is a Best Taxi Service and Tour Operator Service Provider IN Udiapur Rajasthan.
Business Address
1153,Neemach Keda Dewali, Udaipur H.O..
Udaipur , Rajasthan 313004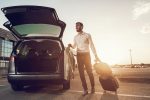 Business Genre
Business Description
Udaipur Taxi Service – Udaipur Taxi Service in Udaipur You will be hard pressed to find any other transport service provider offering Udaipur Taxi Service at reasonable rates like us.
Business Address
87, C-Block,Sector 14, Udaipur,Rajasthan ,313002
313002