Lodging & Travel
Address: Hiking&Trekking Company
C/o Hotel Akashdeep Near Polo Ground,Next To Nagar Palika
Mount Abu.
307501
Business Description:
Hiking&Trekking Company Is The One Of The Most Oldest Company In The Field Of Adventure Activities With the Team Of Dedicated Adventure Enthusiats With Exoerience Of Working With Clientele Of All The Nationalities Around The World.
TREKKING,JUNGLE CAMPING,MOUNATIN CLIMBING,RAPPELLING,CAVING ETC.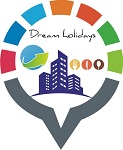 Address: Mani Bhadra Colony
Near New Central Academy School
Hiran Magri, Sec.3
Udaipur , Rajasthan (313001)
India
Business Description:
Dream Holiday World is a leading & most dedicated Tour Operator & Travel Agent of Udaipur, Rajasthan (India) and provides all travel related services to the Rajasthan & Region around as well as rest of India .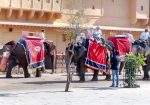 Address: 5, New Manglam Complex, Shobghpura, Udaipur (Rajasthan)
Business Description:
Founded with the pursuit of excellence in Rajasthan. We provide a personnel, authentic travel service, designed to your interests, tastes and budget, specialising in history, art, craft and to the adventurous.

Address: 67,68,Tilak Nagar,HM,Sec 3 Udaipur,Rajasthan 313001 India
Business Description:
L'Inde est un pays extrêmement vaste et étonnant d'Asie du Sud, caractérisé par son terrain très diversifié – des sommets de l'Himalaya à la côte de l'océan Indien – et son histoire qui remonte à cinq millénaires. Ses villes magnifiques sont une vitrine pour la richesse des traditions, de la culture et de l'exubérance de la vie pour laquelle l'Inde est mondialement connue. Destination de choix, l'Inde a beaucoup à offrir.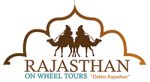 Address: 344 Moolniwasi Mahal, Ambamata Scheme, Teacher Colony,
Udaipur, Rajasthan (313001), India
Business Description:
The towering forts together with the uncountable lakes and the rich history makes this the land of culture and heritage in India. The easiest way to commute for tourists is by taxis or renting cars

Address: H.No.1, Viswas Clinic,math marg,savina kheda,Udaipur,(Rajasthan) India -(313001)
Business Description:
They say that past is dead but we don't believe it.Our Past is always along the side of us, it's breathing , looking out & gearing up to lead us to the future and we call it our Heritage.