IT Software Design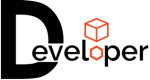 Address: HN-99, 1st Floor Behind BSNL Colony, Tagore Nagar, Sector 4, Hiran Magri, Udaipur, Rajasthan
313002
Business Description:
Best Software Development Company In Udaipur,
Best Web Designing Company in Udaipur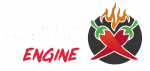 Address: 499- Chanakay Puri , Pooja nagar, sector-4, Hiran Magri, Udaipur, Rajasthan
313001
Business Description:
We are provide Complete POS Restaurant Billing Software Development & Other Software Development Services in Udaipur.
We have Experianced in Software Development Company in Udaipur.

Address: IT-27 Export Promotion, Software Technology Park,Sitapura,Jaipur, India – 302022
Business Description:
We provide complete software development service form jaipur to anywhre in india and aborad .
Ours is an experienced web development company in jaipur with extensive experience in all
programming verticals.