Health & Wellness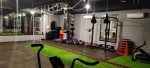 Address: 6-7-8, Lakhawali Rd, Bhuwana, Udaipur, Rajasthan 313002
313002
Business Description:
With a host of YOUR FIT KITCHEN, professional expertise and wellness program. We believe Daesthetic Club help you reinvent the art of healthy living in a whole new way. Our Group Classes make you feel healthy and energetic.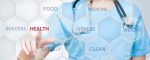 Business Description:
Bioheaven 360 Genotec Pvt. Ltd. is a Start-up India company DIPP19277 in health, environment and agriculture located in New Delhi, India founded on strong scientific principles of biotechnology.