Art & Antiques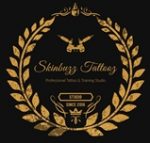 Business Name
Business Genre
Business Description
You are looking at the work of one of the finest tattoo studios in India. We are creative team of tattoo artists, illustrators, painter and digital artists.We are rated as the most creative and best tattoo artist in India.
Business Address
Shop No. LG30, Herralal Mall, Bikaner, Rajasthan 334001

Business Name
Business Genre
Business Description
We have a friendly, dedicated and enthusiastic tattoo studio in Udaipur
We have a comfortable, clean and sanitary environment.
Business Address
89, 1st Floor, Opp Sai Baba Temple, Near Jagdish Temple, Ghanghor Ghat Marg, Udaipur (Raj)