Art & Antiques

Address: 89, 1st Floor, Opp Sai Baba Temple, Near Jagdish Temple, Ghanghor Ghat Marg, Udaipur
313001
Business Description:
We have lots of experience in tattoo making. We follow all rules and regulation for tattoo making. We do all types of tattoo work like tribal designs, portrait, black and grey tattoo, modern tattoo and your personal designs. We value the wishes of our customers and to earn their trust, we strive to achieve the best, We hold our work to the highest standards in tattooing. We have professional artists and a friendly environment. We offer great priced tattoos with exceptional work.
Address: Bhuwana Udaipur Rajasthan
Business Description:
Akashar Art Udaipur – Here all types of nameplates are available and photos same as in image or real photo is engrave on the stone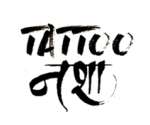 Address: Shop no E-03 Tattoo Nasha ,3rd Floor, Pink Square mall, Rajapark Jaipur 302004
302004
Business Description:
Our tattoo salon is a home for talented tattoo artists ready to turn your body into a canvas with beautiful pictures on it. To get your body inked in our tattoo salon, you may contact us via contact form on our website, or by phone. We welcome appointments, as well as walk-ins. We have gathered the best team of tattoo artists who work full time in our salon, and we have fantastic guest artists visiting our shop. Our mission is to provide you with quality and original tattoo art using advanced sterilization techniques, produced in a comfortable and safe environment by professionals. Best Tattoo Artist In Jaipur.Tattoo Nasha Best Tattoo Institute In Jaipur. Tattoo For Girls, Women & Men In jaipur.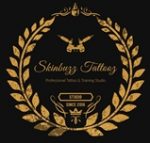 Address: Shop No. LG30, Herralal Mall, Bikaner, Rajasthan 334001
Business Description:
You are looking at the work of one of the finest tattoo studios in India. We are creative team of tattoo artists, illustrators, painter and digital artists.We are rated as the most creative and best tattoo artist in India.

Address: 89, 1st Floor, Opp Sai Baba Temple, Near Jagdish Temple, Ghanghor Ghat Marg, Udaipur (Raj)
Business Description:
We have a friendly, dedicated and enthusiastic tattoo studio in Udaipur
We have a comfortable, clean and sanitary environment.