Udaipur Web Design Company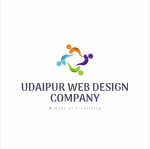 Business Name:
Udaipur Web Design Company
Business Description:
We are a team of talented minds who are passionate about innovative Web Design. We work with the end goal to create most impressive websites in Udaipur. Being in the business from more than 5 YEARS, we are well versed with the industry and accept all challenges to render the best in class Website Design, Web development and SEO Services in Udaipur. We take pride to garner the small and large-scale enterprises including diverse industrial terrains such as Education, Entertainment, Banking, Management, Retail & eCommerce, Healthcare, Food Industry, Digital Marketing, Manufacturing, Hospitality and Real Estate.
Send Message to listing owner
Listing Title: Udaipur Web Design Company